Empowering America's Newest Citizens
Citizenship carries with it a responsibility to participate in American democracy, and we have a responsibility to help new citizens take their rightful place in the democratic process.
The U.S. Citizenship and Immigration Services (USCIS) naturalizes hundreds of thousands of new American citizens every year. The USCIS Policy Manual requires that all newly naturalized citizens have the opportunity to receive a voter registration application at administrative naturalization ceremonies, and it permits approved non-governmental organizations to help with voter registration at these ceremonies to ensure that this opportunity occurs.
Project Vote is committed to helping to ensure that voter registration services are provided, efficiently and effectively, at naturalization ceremonies, and to making sure that our America's electorate contains the voices of her newest citizens.
Most Recent / Relevant Items
Advanced Filters and Sorting
2 results returned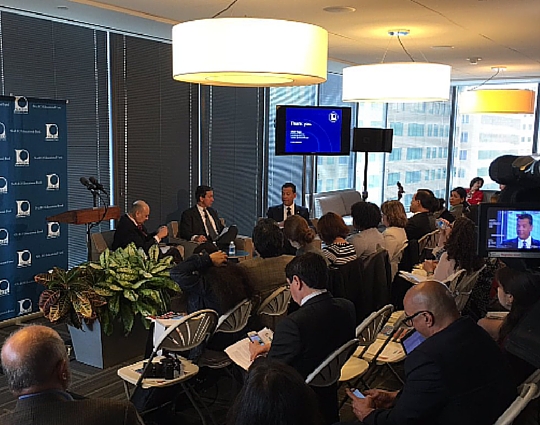 Twenty-three million Latinos are currently eligible to vote in the United States, but less than 14 million are registered, according to a new report by the NALEO Educational Fund yesterday. Read more
This document provides background information on voter registration and naturalization ceremonies, and about the process of requesting approval to be one of the non-governmental organizations that offers voter registration services at these ceremonies. Read more